The Biography
---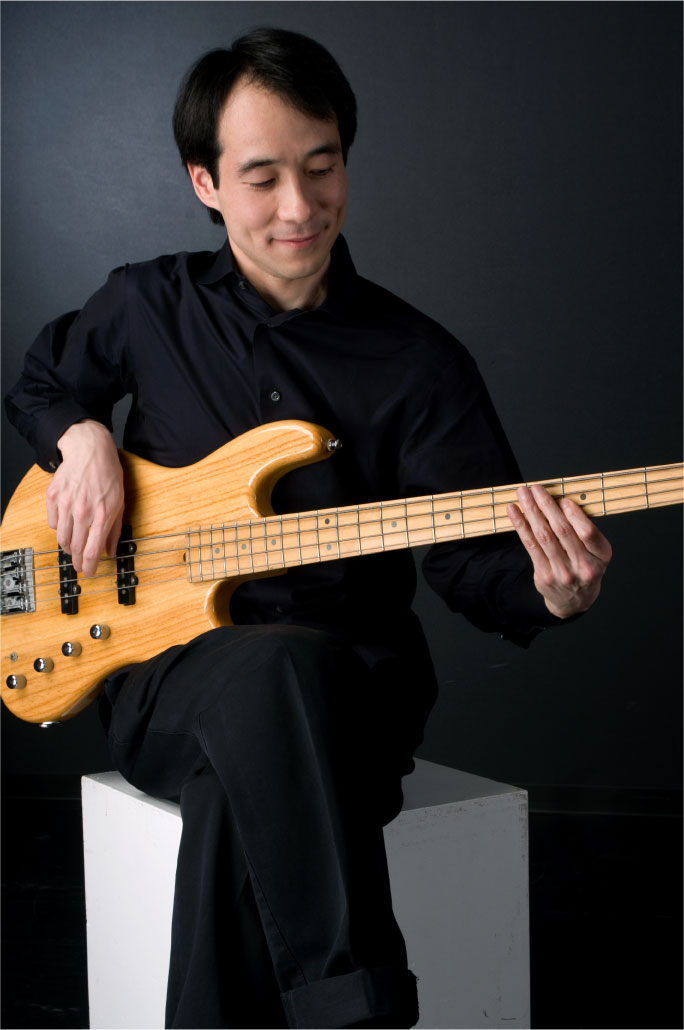 Shingo Katano was born as first son in Setagaya where was city but still some nature was left, Tokyo, Japan. He has one younger brother. Also he had a younger sister but she was cut off by disease only three months old.
His father used to be a singer in some acting group before married. His mother likes music, specially the Beatles. She used to sing Shingo "Yesterday" the Beatles' tune as a lullaby.
Someday when he was seven years old, he played outside with his friend, his mother came to him and asked him. "Which do you want to learn the violin or the piano?" He thought the piano was the major instrument to learn specially for girls and he had a pride as a boy. Soon he made the decision to learn the violin as his first instrument.
When he was ten years old, he joined the marching band in elementary school. At first he was interested in playing trombone, but his teacher chose him trumpet according to his thin lips. Someday he listened to the new tune that he would play, he was really touched by that wonderful sound. That was the Beatles' tune "Yesterday". And he had a dream to compose in the future.
When he was in junior high school, he began to listen to rock music. And he began to learn playing bass by myself.
He joined the rock band and began to compose tunes.
He graduated from Berklee College of Music in Boston, MA, USA with honor Magna Cum Laude. He studied jazz harmony, contemporary arranging, Latin rhythm arranging and bass performance.
Now Shingo Katano is a Composer, Arranger, Music Director for the musical performance, play, ballet, jingle, and so on. Also he is teaching as harmony instructor and voice trainer for the institute and musical companies.
---
Works:
Play "Wajin no Uwasa" performed by SET
Musical "Kushinada" performed by Big Dream Play
Gunji Produce Vol.86 Musical Fantasy "Love"
Hoei TV Production Produce Vol.8 "DEADLINE"
Opening ceremony for 2005 Chiba Kirameki Soutai", Inter-high school athletic meeting
"A day of Chiba prefecture", An International Exposition in Aichi
MO Ballet Summer Concert
and so on.
Jingles:
Ajinomoto,Co.Ltd.
Sumitomo Trust Bank
Baycook,Co.Ltd.
and so on.
Recording:
"Super Star" for Verdy Kawasaki, professional soccer team
---
Musical influences:
The Beatles, Steely Dan, Antonio Carlos Jobim, Quincy Jones, Miles Davis, Claude Debussy, George Gershwin,Leroy Anderson, and so on.
---